The arrival of fall always makes me a little depressed.
I am a sun person. And eight months out of the year, we don't see much of it around these parts. Here in Oregon, autumn foreshadows months of dreary, overcast drizzle. The kind that makes you feel wet and soggy down to your very bones.
In trying to stay upbeat about the impending gloom, I put together a list of things that make me happy about fall. So here goes.
Why I Like Tolerate Fall Until Spring Comes Back Around
Fall rain means that my lawn will soon be green again. Being the cheapskate that I am, I've neglected watering our lawn, and it now resembles a bowl of shredded wheat. My neighbors, who likely don't appreciate my frugality as much as me, are probably also cheering on the rain.
Crockpot dinners always cheer me up. Nothing beats coming in from a cold rainy day to a house that smells like crockpot kalua pig. Mmmm, pig.
Two words: Fantasy Football. Go Colts, by the way.
Seeing these by the front door. Because they're just so cute.

I finally have an excuse to take down the Fourth of July decorations. I've actually been getting sick of looking at stars and flags for a while now, but have been too lazy to take them down. Pumpkins and ghosts save the day!
As the days grow shorter, there's always the chance I can fool my kids into going to bed earlier. And waking up later. A slight chance, but a chance nonetheless.
A fridge full of this:


Mmm, beer.

I don't have to worry about painting my toenails or shaving my legs for at least another 5 months. Being hairy is hot, right honey?
Speaking of hair, Booyah doesn't shed nearly as much in the cooler months. Which means less hairballs. And that, hopefully, my bedspread will no longer look like an animal pelt.
And the best thing about the arrival of fall? It means there are only 178 days, and counting, before spring arrives.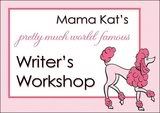 #5. 10 reasons why you're glad it's Fall.