Dear Ex-Best Friend,
Remember me?
That's right, I'm still around.  I know you've completely forgotten about me now that the monsteys have arrived.  But I still exist.  I'm a cat.  With real feelings.
Remember how you used to spend hours sitting on the floor and watching me play?  How you used to bring me toys?  How my litterbox actually got changed every week?  Those were the good old days.
I used to be your BFF.  I was your first baby.
Before they came along, that is.  I remember when your belly started growing insanely huge, and all of the sudden, I didn't fit on your lap any more.  And then one day, you came home with it.  It's all been downhill from there.
Now?  Seriously, the only time I get any attention around here is when I yack up a hairball or do something else naughty.
And my name?  What's up with that, anyway?  Do you even know how confusing it is to hear your name called from the other room, and to run in there eagerly, only to find out it's dad, watching ESPN again?  I've come to really despise Stuart Scott.
Or when you shout "Booyah!" after you discover a hairball.  It's hard to tell whether it's a good or a bad thing.  I'm thinking it's good, which is why I continue to leave you presents around the house.
And so the cycle continues.  I give, give, give; you yell.
Clearly, this is a one-sided relationship.
The only thing good about my day is when you drop them off at school, and settle down in the office to work.  Then, the lap is once again mine.  That, and the fact that you share your Bud Light with me.  Maybe you do give… a little.
Even if you don't give me attention any more, at least they do.  It's not always the good kind, but I'll take anything I can get at this point.
For the record, though:
This is a ride.
This is also a ride.
And sometimes, this is a ride.
But please remind the monsteys that my name is not "Ride."  Nor do I give them.  My name is Booyah.  But my real friends call me Boo.
Sincerely,
Booyah (your ex-best friend)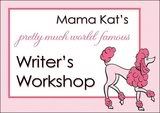 #2.  I miss the friend you used to be.